If you are not tired of Labor Day sales yet, EdenFantasys is having a great sale on lingerie: 25% off everything through September 7. They have an awesome selection of lingerie, from bras to bustiers. These items go from bedroom lingerie to bandeaus (super trendy!) and tangas.  Cooler still, they have a great plus-size lingerie section. While you might think that EdenFantasys is only good for lingerie for ladies, they also feature men's boxer briefs and enhancer shorts (which enhance your um, junk) for men.  Also, you can save 20% on any order using the code Holiday12 through September 7 (this coupon can be used in conjunction with the 25% off all lingerie, plus don't forget about your EdenPoints).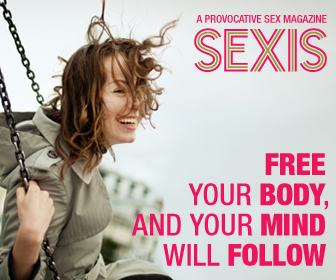 EdenFantasys' theme for September is education (makes sense with it being back to school season).  They have a bunch of great educational pieces on their site.  However, owing to the popularity of certain book on certain themes that do not do an accurate portrayal of the BDSM lifestyle, I am going to point you to their pieces of BDSM.  They go over the basics, such as emphasizing the importance of sexual activity being safe, sane, and consensual, and also get to a lot more detailed bits, such as safe words and BDSM products you can buy there.
Post Footer automatically generated by Add Post Footer Plugin for wordpress.